If you think the national cell broadcast program is simply on its way, think again.  The National Weather Service (NWS) tells us that they alone have issued Wireless Emergency Alerts (WEAs) through the system 3,185 times since July.  NWS was the first out of the box to start using WEA, which sends special text alerts to mobile devices in a targeted geographic area.
By far, WEA was used most often for Flash Flood Warnings (1864 times), mostly because of a wet monsoon season in the southwest U.S.  Tornado Warnings were second at 937 times. WEA was used for Blizzard Warnings 310 times and a few times for Ice Storm Warnings.  Hurricane Warnings were issued via WEA three times.  (NWS does not use the system for watches.)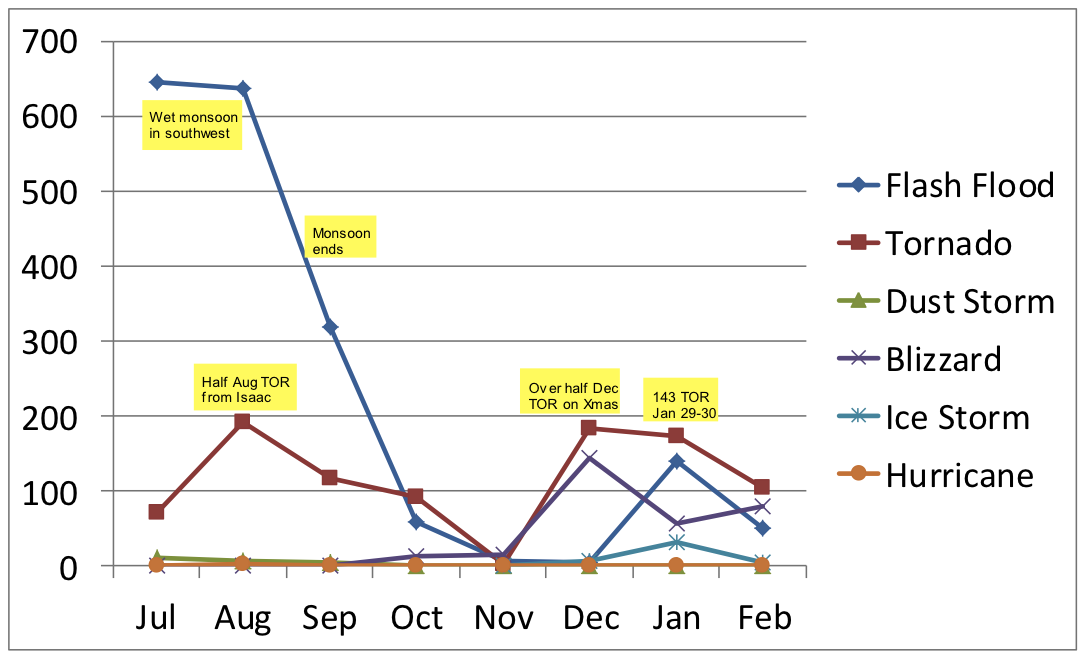 (Thanks to Mike Gerber of NWS for the chart and numbers.)
In addition to weather warnings, WEA has been used several times for AMBER Alerts and has been given credit for helping quickly find missing children, including a recent case in Minnesota.  (See our post here.)
We've also heard of local agencies (i.e. New York City) using WEA.  We heard this first from my Brooklyn-based son, wanting to know what upset his cell phone so.  He later learned, first-hand as flood waters came a few blocks from his apartment.
Hats off to the National Weather Service for its groundbreaking use of WEA.  In addition to using WEA to get the public's attention over three-thousand times, their use has helped increase general awareness about the initiative.  Even my son now knows what it is.